Stella Centre de Beauté Indien
Printer-friendly version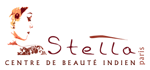 Dedicated to your well -being, Stella and her team invite you to a unique journey to the land of thirty thousand gods.
Dedicated to esthetic , beauty and wellness treatments , you will find in all our four shops –exclusively reserved to ladies – with all the knowhow of European beauty institutes we also provide beauty care services related to Indian traditional methods : Threading , temporary henna tattoo , Ayurvedic massage, bridal make up ...
Discover many quality added services, tailor made to meet your expectations and that , in a friendly and harmonious atmosphere where everything is made to keep you serene .
Please call us for more information by dialing : 06 06 91 38 00
The beginning
The life of a business house can evolve more or less rapidly .
Ours took time to implement the services in a structured way. So we bring you the best of Indian traditions and aesthetic practices associated with new products and international current techniques to enhance the services to the wellbeing of female beauty care .
Stella Indian Beauty Centre was started in the early 2000s in Paris , a concept imagined by Stella Selvaraj . Before that, Stella went through many formations and rich with professional experience to bring you today the quality in beauty care and originality in services.
After opening our first boutique in 2003, we have today 4 shops located in the Paris region , which are controlled by our company under the brand name Stella Indian Beauty Centre.
Creation in the Little India of Paris ...
The 10th arrondissement is the birthplace of the Indian community in Paris. Indeed, it may be noted that in the 1970s , the first Indian traders opened shops in Passage Brady . That is why the first two institutions Stella Beauty Centre are located in this Indian district of Paris .
After a few years to strengthen the organizational structures and service offerings , Stella Indian Beauty Centre opened a shop in a mall ( La Grande Porte) in Montreuil, and another in the 12th arrondissement.
Future plans :
They are centered with three priorities:
- Team building skills around beauty and wellness .
- The deployment of services associated with Indian hamam will continue to support our offer of beauty care in our institutions .
- The implementation of various projects to bring more proximity to the Parisians .